Welcome to the Web portal of Rwenzori coffee geographical indication project.
In the following pages, you will find all project related information (that are many), including:
The project details and objectives, and all involved contributors,
A user-friendly compendium about coffee farming, covering all related topics from agronomy, pests and diseases, market organization, marketing and certification. In case of curiosity, the compendium is extended by a litterature review where more detailled information, sometime scientific, can be found. More details →
The project database gathering all technical information generated by the project stakeholders. Raw data from surveys, trials, and so on, are not of immediate access for protection policy reasons, but all analytical results from these (maps, graphics, discussions, etc.) are made available. More details →
Some specific pages dedicated to the Geographic Indication (GI) certification systems to present the concept and the way it is implemented, in general, but also in the Rwenzori coffee production context. More details →
A "Marketing and Traceability" access is open for those who whish to know where, when and how was produced the coffee they currently enjoy in their cup, and who whish to buy more. More details →
About Rwenzori coffee.
In the beginning of the 20th century, Arabica coffee was introduced in Western Uganda on the slopes of Rwenzori Mountains. The region is optimal for coffee farming as between 1500m. to 2000m., climate conditions are favourable to Arabica growth and soil richness is evenly distributed ensuring correct production level.
Under these conditions, coffee farming started to attract an increasing number of farmers from the mountains, who were able to generate from the crop an important source of income, thus improving their livelihood.
Until the 90s, Rwenzori coffee production remained discreet, limited in volume and known only by coffee trading specialists. The situation changed during 2000 decade when the coffee market initiated an important mutation which definitely impacted the region production: from a traditional commodity market, where volume and price prevail in trade negotiation, a new market segment emerged, where quality receives increased consideration. The "Specialty coffee" market segment was born and since then it has permanently grown, supported by a sustained demand from consumers who developed a connoisseur attitude, interested by flavour and aroma; new coffee consumers are now looking for products of quality, with specific and enjoyable combination of aroma.
Coffee from Rwenzori achieves such level of excellence. Therefore, its increasing attractivity and extended efforts made by Rwenzori coffee farmers to maintain high quality production standards.
The coffee quality project: Triple Certification for sustained production and consumption.
In many ways, the context is a great opportunity: the sustained demand from consumers ensure the sale of the production at decent prices and it is an efficient economic situation to transfer richness to producers' communities, ensuring social and economic growth to the region. The situation also ensures the supply to consumers of the beverage they are looking for.
As such, the situation is ideal to ensure the contentment of all parties. However, it is at risk if one considers the increasing competition on the specialty market and the need of guaranty to consumers of sustainable, high quality standards.
Therefore, this initiative aiming at setting production rules, regulation and control procedures in order to protect and preserved the quality of Rwenzori coffee, which is offered to coffee connoisseurs.
Quality is an important and fascinating concept but, if one think about it, not that simple to evaluate. It can be applied to many various domains, from people to industrial processes, it can be specific or general, and its evaluation can be quantitative (with precise measurement) or purely subjective with statements such as "I like" or "I don't like", "it is good", or not, "it is beautiful", or not really. Dealing with subjectivity is probably the most interesting case, but it is certainly the most challenging one. It is the one we are going to face when dealing with "coffee quality".
Working on coffee quality, we can choose to focus our attention on...
the quality of the production techniques and methods,
the quality of the plant material used
the environment quality of coffee farming, including biodiversity preservation (plants and animals), soil protection (from erosion and exhaustion), carbon sequestration activity…
the quality of the process implementation
the social and cultural quality of coffee farming, how families participate, how villages are organized by the activity
the economic quality of coffee farming, how much income is generated, at what scale (farm, village, towns, region, country)
oh, and I almost forgot, the quality of the beverage in the cup in front of you: what is it?
Rwenzori coffee project considers all these criteria to guaranty the best, sustainable quality to consumers. To do so, a certification program is designed and implemented to fix production and marketing standards that apply to the region.
In a quite original manner, the project combines three different approaches to achieve an optimal result. Two of these, Faire Trade and Organic certificates, focus on the production and management methods; the former to favour good governance and equitable management, the latter to promote practices that develop human and environment health. They are presented in detail some pages further. The third one, Geographical Indication certification, deals more with cup quality, its description and how its characteristics originate from Rwenzori area. It is also a means to reinforce and structure the farmers' ownership of the activity. The concept of GI and the way it is implemented are presented in separate pages of this site.
Who participates to the project, and how is the project done?
Project partnership.
The project is born from the necessity to organise and structure the coffee production in Rwenzori, to gain in efficiency and to secure a stable access to the market, for a sustainable economic activity.
Triple certification rapidly become a solid option to achieve the objective. It was debated within a group of three coffee cooperative unions, NUCAFE, a national representative of coffee farmers' organisations, and two of its local partners: Bukonzo Organic Cooperatives Union and Bukonzo Joint cooperatives union. Further support was rapidly obtained from five independent young cooperatives: Karangura, Kabonero, Kateebwa, Bukonzo Progressive Farmers and Bukabughendera cooperatives. Altogether, they represent a community of 8300 producers organised in 21 cooperatives from all parts of Rwenzori.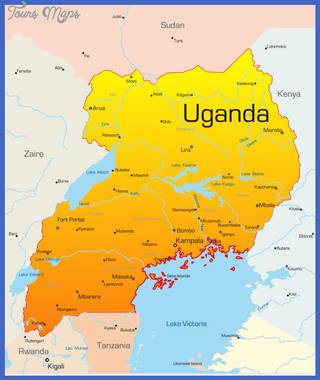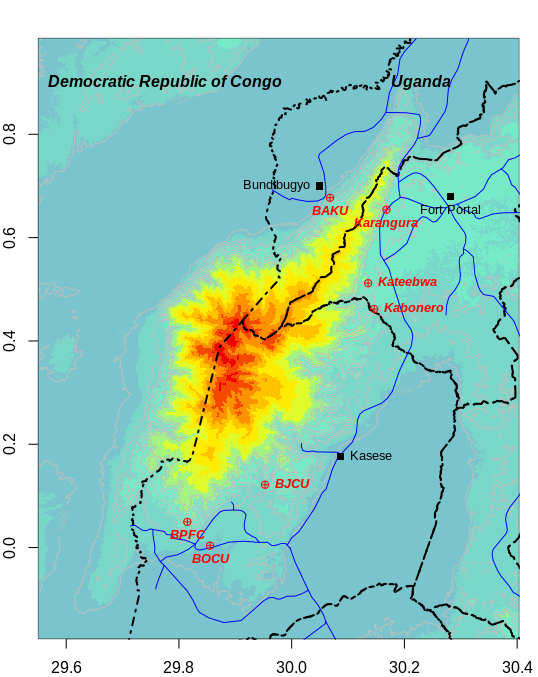 The initiative receives extra support from Cirad research institute which expertise includes innovation transfer and improvement of coffee production systems, and from URSB, a government organisation in charge of the legal environment design for GI implementation in Uganda.
Under this construction, the proposal generated interest and received a favourable echo from the European Commission who agreed to fund the project under the Switch Africa Green Programme, for the promotion of Sustainable Consumption Production concept through support to SMEs.
Project method: the farmer ownership model.
The project started in February 2018 for a four-year duration. Dedicated to farmers, it is also implemented by them. Under NUCAFE banner, participant unions organise activities, ensure the certification process and facilitate the marketing of the green coffee production. Taking advantage of their expertise in certification process and knowledge of the local context, they guide the cooperatives organisation and development. But it is at cooperative level that activities are implemented by farmers and cooperative members such as business managers, surveillance / characterisation team members, Internal Control teams, marketing managers and cooperative board members. All together, they implement activities such as farm survey, inspection, verification, control, demonstration plots management, data collection, quality control and traceability procedures, etc. to ensure that standards requirements are matched and that certification processes are secured.
Within the group, regular meetings and workshops are organized to federate the project stakeholders and to facilitate the emergence of the "Rwenzori coffee GI association" in charge of the design of the GI label and its future piloting.
Supporting the project progress, Cirad and NUCAFE generate and prepare information related to Arabica coffee farming and make it available to producers through a web-based knowledge platform, specifically created for the project purpose. Additional information is also generated in the area of coffee pest and diseases and weather variability monitoring, this to address the important issues of adaptation/mitigation to climate change and definition of adapted IPM strategy.